Post by Nicodemo Jacaruso on Jun 30, 2009 17:01:29 GMT -6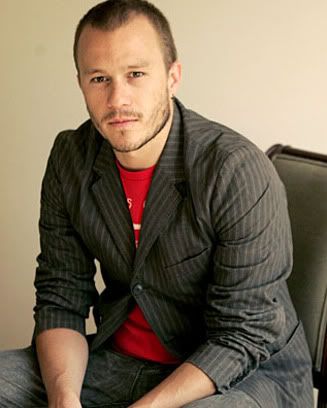 Nicodemo Jacaruso
Name:
Nicodemo Tammaro Jacaruso
Known Aliases:
Nico
Play-By:
Heath Ledger
Family:
Provenzano
Crew:
Rank:
Enforcer
Convictions:
Assault (12 months)
Date of Birth:
January 5th 1990
Place of Birth:
Brooklyn, New York
Age:
19
Sexuality:
Straight
Relatives:
Father: Nero Jacaruso, age 51
Mother: Josefina Jacaruso (nee Adams), age 50
Sister: Maria Jacaruso, age 17
Spouse:
N/A
Children:
N/A
Personality:
Very calm and collected person. He doesn't get angry easily and is in control of his temper but if really angered he can snap. He is very funny person and likes to entertain others by telling jokes. He doesn't know how to in the presence of women and usually ends up saying something wrong. He is an artistic person which enjoys music and other forms of art. He enjoys a good action now and then. He is friends with almost anyone he mets and tries to keep it that way. He enjoys hanging out with his friends, drinking and checking out the clubs. He is also a very good speaker. He is more keen on beating people up but sometimes uses gun to do the job and he knows how to handle it.
Appearence:
He is 6'2 feet tall and owns a slightly muscular build. He likes to dress up in style but still keeping a leisure feeling. Doesn't like ties and almost never wears them. Clothes he wear are usually expensive ones even though he usually wears what he first finds from the floor. He keeps his hair short and has a small beard with mustaches.
Background:
Born in Brooklyn, New York to an Provenzano Underboss, Nero Jacaruso, who was a Caporegime at the time of his birth and in jail. And his wife Josefina, flower shop owner. He showed lots of interest in music and arts from a young age and in school he usually either performed or was the host. Though he didn't get good rates and was just below the avarage. He was often given detentions for misbehaving and was sometimes even removed from class. He and his sister, Maria shared a close relationship even though Nicodemo liked to tease his sister often. Nicodemo was overweighted in his youth and was often teased about it.
When he was 12 he was sent to Atlantic City, in to an Psychological Hospital school because of his missbehaving in school. He was there for 9 months and was then send back to his former school. He finished his shcool and went to college but soon droped out and started to work as an Provenzano Enforcer mostly under Cesare Barratta. After this he started to work out and started to lose weight. When he was 18 he was convicted for 12 months after assaulting another young man in Seirene Night Club and beating him up badly. After his time in prison he returned to work as an Enforcer and is liking it.
RP Sample:
It's me Arc
Nicodemo walked trough the park his hands in his pocket. The day had been boring for him and he wanted something to do. He was hoping that mr. Barratta would have something interesting for him to do. He looked around seeing lots of different persons, joggers and some fat people walking their fat dogs. He had managed to get his overweight off and was now in the shape of his life and he enjoyed it. Suddenly his phone rang, he picked it up and answered it. It was Cesare Barratta. "Mister Barratta, how are you?" He said.