Post by James Conners on Jun 27, 2009 15:28:55 GMT -6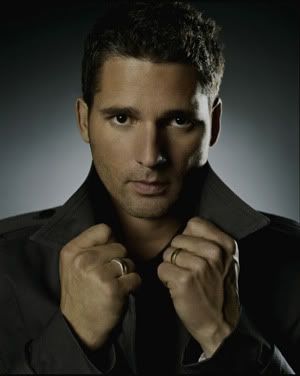 James Conners
Name:
Nikolay Alexandrovich Juvanov
Known Aliases:
The Russian(as Nikolay), James Conners
Play-By:
Eric Bana
Division:
NYPD Emergency Service Unit
Rank:
Captain
Branch:
ESS-1, Lower Manhattan
Convictions:
N/A
Date of Birth:
July 20th 1963
Place of Birth:
Leningrad, USSR
Age:
46
Sexuality:
Straight
Relatives:
Father: Alexander Juvanov, age 88, Lives in Russia
Mother: Elana Juvanov (nee Boprikov), age 80, Lives in Russia
Brother: Misha Juvanov, age 45, Owns a Restaurant in Russia
Brother: Ivan Juvanov, age 35, Serving in the Russian Army
Sister: Anna Juvanov, age 40, Lives in Russia
Spouse:
Laura Conners (nee Palin), age 45
Children:
N/A
Personality:
James is an introverted person who almost always speaks in a calm, formal manner but can be fierce too if needed. James places a significant measure of trust in his work partners and those in NYPD.
His former profession has let him the ability to perform deeds that can be considered immoral by most standards but he is trying to get rid of it. However, his targets often consisted of people with immoral activities but not in every case.
James killed anyone he had been assigned to assassinate without any hesitation and with no exceptions. He has also killed innocents bystanders which he ain't proud of. He is a man that loves his wife and would do anything to protect her. He is trying to be as good husband as he cans but sometimes it is hard but he would never hurt her. He is not proud of his past and does anything he can to hide it. He just wants to live a normal life as a Police, serving the society and keeping people safe.
Appearance::
He is very handsome and keeps a good care of his body. He goes to the gym every week and jogs on his free time. Due to his former profession and the training he had received he owns a muscular body. He cuts his hair every month and tries to keep it nice looking. In work he wears the dark blue uniform or jeans and a leather jacket depending on the situation. He doesn't like wearing suits but does it when he has to. Of duty he wears jeans, t-shirts and other casual clothes. He stands slightly over 6' feet's. His hair is dark brown and he sometimes likes to leave a 5'a clock shadow instead of shaving his beard.
Background:
Born in Leningrad, current St. Petersburg in USSR to an normal working class family. His father was a normal taxi driver in Leningrad and his mother painted icons. He was the oldest of the child's but was never the boss. He didn't get good grades in school and dropped out from University. He decided to join the Army and the special forces. The training was hard and not everybody made it trough but Nikolay was one of them. He gave everything he got to be the best and after his training he was picked for the KGB training.
The training in KGB was even more painful, they used techniques that were immoral and sadistic. But after the army Nikolay was able to survive trough the hard training. He was trained to be an efficient killer and assassin, he learned French, English, Italian, Spanish and German. This was the only life he knew and liked, he didn't keep much contact to his family anymore and when he was sent to United States he didn't even care about them. His mission was to assassinate the New York Governor. During his search for information he met an Italian man called Michael Juliano. He offered Nikolay job under his fathers crime family. They pay was better than from KGB and Nikolay accepted the job. Firs though he completed his first assignment. He moved to Washington D.C, where he worked under Albertos Juliano as an bodyguard and assassin. He was the man who was sent to deal with those who didn't obey Don Juliano. He did what he was meant to do no matter who got killed in the process but the job had to be done.
During his time in Washington, he met a young girl named Laura Palin. She became Nikolays only contact to the normal world and girlfriend but she knew Nikolay as James Conners an Police Officer. Nikolay kept everything secret from her as she didn't want to pull her in to his life. He continued working for the Julianos and in 2007 he killed Peter Andersson, an FBI agent working on the case of Juliano Crime Family. This one time he was careless and didn't dispose the weapon properly. It was taken from his home and delivered only few blocks away from the murder scene and somehow someone had gotten his fingerprints. Soon after that he was arrested by FBI.
Samuel Stark, an FBI agent who was working on the case and the partner of Peter Anderson, offered him a witness protection if he would help them to arrested the Juliano Crime Family members. Nikolay accepted and with his information the head of the Juliano family, Albertos Juliano was arrested in December 8th 2007. After the arrest Nikolay started to feel that he wouldn't be going on to witness protection but in to jail. 1st of February Nikolay escaped his captures by killing the Agents guarding his house in the middle of the night. He went to see Laura and told her that they needed to leave for New York immediately. Laura was confused but did as he said and packed only the necessary things. The couple left to New York the same night.
Nikolay assumed his fake indentity James Conners as his true identity. He had fake IDs, graduation papers, military service record and even an record for serving in the Washington police forces as a Lieutenant. He joined the NYPD as an Lieutenant but soon decided to recruit in to the Emergency Service Unit. Even though the training was meant to be hard James cleared it with the highest scores as the training was nothing compared to the one he received in Russia. He and Laura got married in June 2008 and James was happier than ever. He was soon promoted as Captain of the ESS-1 and assumed the control of the First team. He is constantly destroying documents and proof of his past as if someone would find out he would be in danger as well as would Laura, who he loves over all of the world.
RP Sample:
James walked to the briefing room, his pace was fast. He had his gear allready on him. His whole team was waiting for him to tell what was going on. "Okay guys, we have 10-20 in progress and possible hostage situation in Lower Manhattan Savings Bank" he started. "The suspects are propably armed and dangerousm possible association with DiLeonardo Crime Family" he continued. He looked at the papers he had brought with him. "So what you waiting for, suit up and lets get moving!" James ordered. He watched as the men run to the locker room to change their gear on, James ran to the cars and waited for them. "Hurry up!" he shouted. When the first ones came out of the locker room he steped in to the car in the shotgun side. "Frank, you drive" he said. "Is everybody on board?" he turned his head to ask. "Yes, Sir!" the men shouted. James nodded. Frank started the car and drove it out from the garrage. "Remember to keep you heads calm" James adviced. He didn't want to lose any of his men today.