Post by Nico Juliano on Jun 26, 2009 9:43:40 GMT -6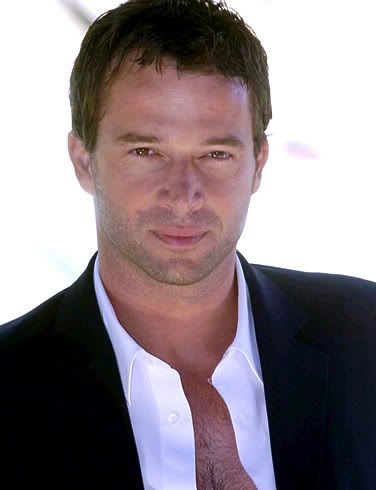 Nico Juliano
Name:
Nico Marc Antonio Juliano
Known Aliases:
Marc Antonio, Antonio Juliano
Play-By:
James Purefoy
Job:
Ex-CIA and Concierge/ Head of Security of Solo Plaza Hotel and the Bar manager of Seirene Night club
Convictions:
N/A
Date of Birth:
September 1st 1981
Place of Birth:
Paris, France
Age:
28
Sexuality:
Straight
Relatives:


Father: Antonio Juliano, deceased

Mother: Marie Antoinette Bordeuax, age 59 lives in Marseille

Uncle: Albertos Juliano, Don of the Juliano crime family deceased

Cousin: Michael Juliano, age 27, in prison in USA

Spouse:
N/A
Children:
N/A
Personality:
Nicho is very devoted to his work and wants everything to be done perfectly. He isn't easily angered but when angered he can be unpredictable. He enjoys when people show respect to them and he himself shows respect to those who he sees that have earned it. He obeys orders to the end and doesn't argue with his superiors even if he disagrees with them. His CIA background has given him a somewhat cruel reputation. He still has sources that can get he the needed information in no time.
He loves a good fight and usually gets himself in one with a purpose. There is nothing more that he enjoyes than beating up someone who has asked for it. He likes women just like every man does but he is very picky about them. He has a habit of using cocaine. Sometimes he seems to be very arrogant and even impulsive if he is annoyed. He is unforgiving and pitiless when crossed.
Appearence:
He is pretty handsome, and dashing. He wears very expensive suits and clothing no matter what the situation was. Suits and other formal looking clothes are his favourite. Sometimes he wears more leisure clothing but even they are expensive. He lets his hair be as it is and doesn't really care how it looks. He keeps a small 5'a clock shadow. He has some small scars here and there to remind him of his past. His hair is naturally dark brown. Overall he is a man who knows how to look stylish and intimidating at the same time.
Background:
Born in Paris to Antonio Juliano, brother of Albertos Juliano and a beautyfull french restaurant manager Marie. His family was always on the move and he didn't get any good friends during his childhood. He went trough many different schools and met lots of different persons. He was a good student and got good grades. When he was 10 his family moved to Washington D.C to live with his Uncle. He didn't enjoy being surrounded by mobsters and other criminals. He continued to have good grades and after College he went and joined CIA.
The training was hard but with devotion he managed to get trough it. During his training he learned many different languages like Russian, French and Italian. His father and Uncle were not proud of this even though they tried get him to work for them too but Nico denied. He had only served 2 years when his father died in a heart attack while mowing the lawn. After the funerals Nico started using drugs mostly cocaine. He was fired from CIA but he was not charged with anything. He didn't know what to do, his uncle wouldn't take him and his mother had moved back to France.
He decided to move to Las Vegas. He quickly started working as a security guard in several Hotels and Casinos. During his time in Las Vegas he met the Hotel magnate Arcangelo Solo. The two of them became close friends and soon Nico was working for him. Arcangelo appointed him as the Concierge and Head of Security of his Hotel Solo Plaza in New York. He took his job serriously and threw out anyone who started trouble and made sure that the guests had everything they needed. Arcangelo was so pleased that he appointed Nico as the bar manager of his new Seirene Night Club.
RP Sample:
"Yes everything is ready for you mister Poirot" Nico said to the phone. "Yes, the penthouse is all yours and the room service is at your service whenever you need it" he continued. "Yes, there is six bottles of 1399 Catalan's wine" he answered. "Okay thank you, we are looking forward of helping you sir, okay bye" Nico said and hanged the phone. All the day he had answered the same questions over and over again. Finally he was able to take a break and rest. He headed up to the backroom and locked the door behind him. He took a small casket out of his pocket which was full of cocaine. He made a line from it to the table and sat down. He sighed for a moment and then snorted the line. He leaned back and closed his eyes.