Post by Omen*^* on Jun 17, 2009 18:44:16 GMT -6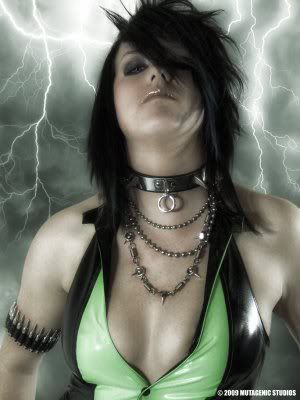 "SPECIAL OCCASIONS"Attire
[/size]
Omen Memph
Name:
Omen Memph
Known Aliases:
"Blessed Omen" -kinda odd being those are two opposite words for the most part....o.o-
"Alcoholic Bitch"
"Cannibalistic Freak"
"Angel of Death"-mercenary name-
Play-By:
Kim Crane (recently found and in love with her now
)
Job:
hit(wo)man for hire
Convictions:
She's managed to avoid the cops every time
Date of Birth:
June 17, 1983
Place of Birth:
Helsinki, Finland
Age:
26
Seuxality:
Bi-all around(meaning dead and alive)
Relatives:
Mother-Tarja-Deceased
Father-Julius-Unknown
Tarja was killed when a burglar broke into the house, Julius and Omen just lost contact over the years....
Spouse:
nope, she got dumped a few months before wedding though : (
Children:
none
Personality:
Omen in one word would be bad ass. She is apathetic for the world and seems to despise "higher ranked" people. She can't stand human beings who place themselves above the world. Omen views the world as one big fucked up mess and there's no point for salvation. All going to Hell eventually.
With love, Omen has a tendency to be an "ophealic." It is a medical term for meaning, 'an abnormal obsession towards another human being.' Omen was very near suicidal when her fiance dumped her for unknown reasons. He quite literally left her in silence.
Her opinions on death? She quite honestly laughs at it right in the face. The doctors once officially declared her "dead" and right when they were about to cut her open, she woke up and sat up. Omen sees death as nothing more then the door to the next life and would welcome it with open arms if she had to.
Around friends, Omen is pretty easy to get along with. She is a drinker, almost to the point where she would be considered an alcoholic. Yet her body is so used to liquor, its damn near impossible to get her drunk. Sake she is a huge fan of.
Around new people, Omen pretty much gives them the cold shoulder. She can't stand children, due to her being bullied quite often when she was younger. She sees them as nothing more then hurtful creatures. She's known to have a "potty mouth" wherever she goes too....
Appearence:
Her typical attire is almost ri-skay looking. Omen normally wears a very low cut black-and-green leather looking top. It shows off her bosums (size C), but not to the point where her nips would show. She wears a spikey dog collar, her reasons behind this is for her beloved deceased doberman, Contessa. She wears two chains around her neck as well. The two chains are of silver. For pants, Omen will wear black tripp pants or just casual plain old black, torn up pants. Omen will rarely wear shoes, though if its a must, she wears ankle high boots.
Omen's "special occasion" attire is much different. She normally only wears this outfit when out for the kill during the night. Omen will wear light green-almost neon- colored green contacts and a black patch over her right eye. No one truly knows if she is blind in this eye, no one really has the balls to pull it off. The patch has a purple cross on it as well. Her clothes are almost similiar to that of what a gothic lolita would wear. The dress is a pretty dark violet color with black ribbons covering the torso. The shoulder area is midnight black, the rest of the sleeve down to her elbow is purple. What covers her lower arms appear to be black fingerless gloves and a gothic-styled fish net that's connected to her sleeve. Below her torso, the dark fabric is madly torn. She will typically wear no shoes or go with ballerina shoes being they are silent.
Background:
Omen was born to a middle class family in Helsinki, Finland. She had an average life up to about when she was around fourish. A burglar broke into her home and killed her mother to steal the jewels. Her father barely escaped with his head still attached. Omen only ended up with a few cuts, gashes, and bruises.
The two held the funeral for her mother about a week after her death. Omen mourned for weeks. For her short life of knowing her mother, she loved her dearly. The two decided to move over to the states to try and start life a new. The two first lived in New Jersey. This was the worst place that Omen has ever lived.
They all wore jeans that were acid-washed, and they said she was insane? Insane for the fact that Omen loved all things dark and creepy. Thank God the family only lived here for about three years. The two decided to move into the city that "never slept." New york city baby!
Omen found a rather handsome looking young man about a year after she finished high school. The two seemed to be deeply in love, completely devoted to each other. That was until he mysteriously left her. He left in silence, when she tried to call, his father picked up and said he left without a notice.
Omen was left shattered and torn up inside. Her father moved out of the home and lived off somewhere on his own. Omen didn't care. She would often pick fights, just to help fill the emptiness inside her.
Omen picked herself out of this minor depression with the help of friends. Of course around this time-she is about twenty at this age-, she ended up getting a "fatal wounding." The doctors had "officially dubbed her as dead." Of course, what do ya' know? She ends up waking up and walking away from the examination table as though nothing happened.
This event did leave her curious though. Death....it felt rather pleasant to her. Just the sound of the name sent shivers of delight down her spine! Omen wished to become a giver of death-or rather angel-. Omen got involved with the underground of the city and began to start killing for a living.
Omen got herself a small apartment and dog to help keep her company she had that doberman by her side until only recently about a few months ago it died due to liver cancer. Omen wears her dog's spikey dog collar in a way to honor her death.
Currently, she lives as a chaotically lukewarm girl. One moment, she could be saving your neck, the next; chewing away on your jugular. Omen isn't too much of a fan of guns. Instead, she relies heavily on "barabaric and wolven" like fighting. This meaning, she bites, kicks, nips, chews, and growls. She is very much like an animal when fighting.
RP Sample:
The night was young, the sweet zephyr blew with ever blissful serenity. The scent of blood was near by though. One man got away. The Angel of Death couldn't allow such a slip up.
A dark smile crossed the lips of The Angel. 'I can't afford shitface to get away' She thought with a sly smile. The Angel's eyes slowly wandered the alleys, finding a suitable shortcut to where the man was headed.
"Now to steal his fuckin head" Omen muttered with a dark smile. She was right behind the man now. She carefully stood on the edge of the fire escape she was on, waiting for just the right moment. 'Bye bye fucker' She thought with a smirk as she leapt-rather gracefully- from the rust piece of junk and onto the back of the man.
She lunged herself forward and bit her fangs deep into back of the man's throat. True, they weren't as sharp as perhaps a wolf's might be, but they were still damn close to it. The man's eyes widened as he fell to the ground, blood staining beneath the man. 'Yuck, I made a mess' Omen thought with a small frown.
Omen sighed silently to herself as she spat out the blood to the side and put her heal on the back of the man's skull, slowly applying pressure. 'You know what? Screw this shit!' She thought with a devils smile as she leaned down to her right side and took out her hidden saw edged knife. She dragged it along the man's neck for a moment before applying pressure and slitting his vein of life. The jugular.
Omen silently walked over towards where she left the bodies from earlier. She carefully-and quite literally- sawed off where the head was connected to the neck. She took their heads and tied them to her raven black belt by their hair and ran off. Mission complete....